Turn CORE training on its head!
If you're tired of all the lame, repetitive programs with the same ol', same ol', core exercises - then you've come to the right place. There's nothing I hate more than another plank or crunch or …….. If you want to increase core stability, full-body balance, and over total-body health, you've come to the right place.
What you get:
18 Step-by-Step Core-Building lessons
30 Days of innovative, proven concepts to take your CORE to the next level
Specially designed questionnaire to determine the best meal plan for total wellness and CORE Development! 
8 Proven Core Strengthening Full-Body Workouts
Time-efficient exercises that incorporate stability, strength and range of motion all in one movement - each workout is less than15 minutes!
Effective, evidence-based therapeutic exercises for the whole body to improve posture, balance, gait and produce your best CORE!
Average 4-week results
3.5 inches off the waist
4 inches off the hips
2 inches off the thighs
12 pounds of fat loss
2-3% body fat reduction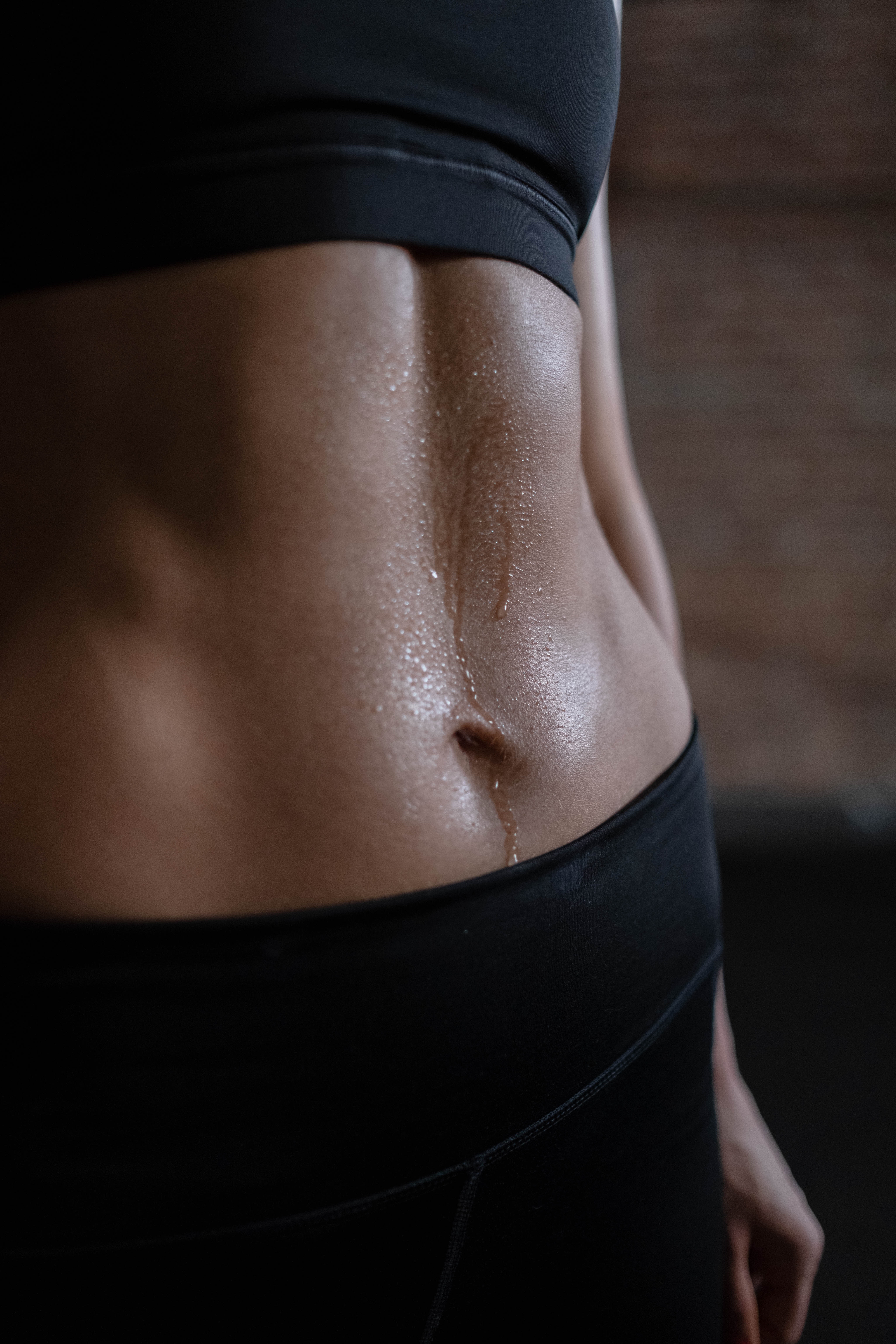 This 4-week, interactive program will teach you step-by-step training and key concepts designed to develop the body you want, with the core-strength, stability, and look you want!
Innovative, proven exercises make up the 8 workouts included in this program, both home and gym workouts all designed to develop full-body strength and balance, with an emphasis on trunk stability You will learn how to properly perform each exercise and how to incorporate the entire program into a doable, lifestyle approach to develop and maintain CORE-STABILITY!
Apply each key step in the program as directed and enjoy the continuous improvement in your body shape, strength, and balance.
Your Instructor
Troy Huggett is Battle Creek's FIRST Personal Trainer (1986). Troy holds both B.S. & M.S. degrees in Physical Education, and he is a certified Personal Trainer and Gold Certified Medical Exercise Specialist through the American Council on Exercise and teaches the ACE Exam Review and Practical Training programs internationally. Troy was voted one of the top three Personal Trainers in the World by the professional fitness organization IDEA Health & Fitness Association.
Troy has authored multiple fitness books (Fast Fat Loss Forever, Rounded Shoulders, and Ultimate Fitness: The strength training way!), produced both a fitness audio (Personal Training 101) and video (Perfect Curves) program, authored the Champion Maker Series (sports conditioning programs), nine ACE continuing education program exams, is an item writer for all ACE certification exams, and a reviewer for Continuing Education Programs for Desert Southwest / Human Kinetics for over 30 years. Troy also wrote a regular fitness column in the Battle Creek Enquirer (10 years), Battle Creek Shopper News (16 years) and the Southwest Michigan Senior Times and Scene Magazine for over 20 years.
Troy works with people of all ages and conditions. His areas of specialty include:
Weight loss, with clients exercising less and losing more;
Medical conditions/post rehabilitation
Senior Populations – his most senior client was 88 years old.
Golf Fitness – he's trained elite golfers from high school to professional.
Athletics – he has trained athletes as young as 6 years old through high school, college, Olympic and professional levels, including the National Champion Northern Michigan University Women's Volleyball program.
In addition to the above qualifications, Troy is an ABMP certified Bodywork & Massage Therapist who has worked with the Chinese Olympic team in Beijing China & a licensed Emergency Medical Technician.
Troy Huggett, M.S. C.P.T, L.M.T.
This whole body program has been proven to produce the average 4-week results:
 3.5 inches off the waist
 4 inches off the hips
2 inches off the thighs
12 pounds of fat loss
2-3% body fat reduction
Join today to save over 60%
Full Course: Core-Spinal Fitness 
Regularly: $499.00 - Today only - $199.99